Our company
Formed in 2015, Improve-U is a Swiss engineering and operations consultancy based in Le Landeron (Neuchâtel). Its company registration number is CHE-228.250.929.
Our mission
Our core mission at Improve-U is to develop and use innovative and pragmatic solutions to improve the performance and operational efficiency of businesses.
Our philosophy
Improve-U supports you throughout your quest for excellence. It helps you ensure that your company will thrive, by promoting cooperation, facilitating change and training your personnel.
Our values
The basic values of IMPROVE-U define the code of conduct towards clients, partners and members of staff: Respect, Credibility, Collaborative Independence, Integrity and Confidentiality.
Our approach
Improve-U focuses on satisfying its clients and ensuring their businesses thrive, through cooperation, facilitating change, and training their personnel. This enables clients to:
Eliminate deviations
Increase added value
Reduce costs
Improve quality
Speed up processes
Enhance agility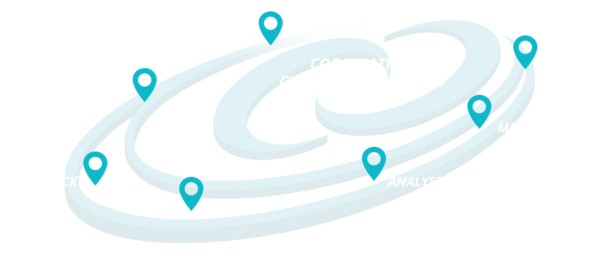 Portrait of the founder
Patrick Rossi is a production techniques engineer with an eMBA in business management and a Lean Six Sigma Master Black Belt certificate. He has been working in industry for over 25 years.
An expert in operations and manufacturing who speaks four languages (FR/EN/IT/DE), Patrick has created and headed several departments, developing multi-disciplinary teams. He has worked as an expert in organisational value chain, in the fields of quality and operational excellence, and in the use of lean manufacturing tools to improve performance. Working in end-to-end process optimisation, he has led many cross-disciplinary projects (strategy, investments, planning, results) in international, multicultural environments in Europe, Asia and the United States.